Effective Video Communication
Produce your own quality content
Effective Video Communication
We run highly practical, creative workshops to help you develop better video content for your website, social media and internal communications. Sessions incorporate video production, script-writing, presenting, filming and using tools such as Facebook Live.
Be a better video communicator
Do your company videos look like this?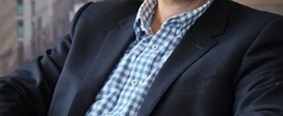 Internal and external video communication is a vital part of today's online platforms. Do it well and you can give your organisation real 'edge.' Do it badly, and you risk denting your reputation for professionalism.
We'll help you and your team become impressive video communicators – For BETTER business results!
Harnessing the skills and experience of our digital production and training divisions, Mentor can help you build an appreciative audience with your own low-cost online video. This can include how to get the most of the latest social video streaming tools such as Periscope and Facebook Live.
We can tailor programmes and consultancy to your needs - and this brand of course is growing in popularity year-on-year.
Here's just one example of what we do:
Better Video Workshop
This interactive one day workshop (for up to 6 delegates) will help you:
Identify how video fits your communications

Construct an effective piece quickly –avoid "talking heads"

Use notes, scripts or autocue better

Be a better "on camera" communicator – look confident, be brief, be clear

Take only 40 mins to shoot effective and engaging content

Look for more creative approaches to camerawork

Use your own camera equipment better

Look ahead to future economies – gathering a video "library" to use regularly
Prices vary depending on whether you have your own equipment or if we supply it.
To help you get off the ground, or improve an existing service, we also offer:
A one day video shoot, with a Director producing up to 4 x 2 minute clips for your business to use. Includes all prep, shoot day, 2 days editing, music copyright clearance, encoding.   
If BOTH sessions are booked (i.e. workshop plus filming day) a 10% discount will apply.
Our Better Video service is led by Dave Mason with other tutors where required. 
We're part of a 30 person full service digital agency, so we're well-versed in getting the best from your performance as well as helping you identify the best approaches to making your own videos for online.
Our trainers page has more information about our extensive broadcast, film-making and social media expertise.