E-learning communications skills courses
Learn, train & earn CPD points interactively from your desk
E-learning communications skills courses
E-LEARNING MEDIA TRAINING & ONLINE PRESENTATION SKILLS COURSES
Whether you are appearing via Zoom, Teams or another video portal, we run highly popular courses using our secure Zoom video conferencing platform in:
Media Skills with practical exercises for multiple participants - highly realistic practical courses preparing you for the real thing.
Our workshops equip you with everything you need to feel confident appearing from home. 
Crisis communications seminar and crisis response training
Media Awareness seminars / Press Officer training courses
Social media crisis simulation using video conferencing and our unique social simulator, 'Splutter'
Presentation Skills for Video Conferencing; How to present yourself better via video platforms such as Zoom for presentations, meetings, webinars, seminars or training and lectures. 
These courses are ideal for marketing, PR, senior executives and frontline staff who would like tips for dealing with the media. Take the pain out of training logistics, with multiple diaries and locations, by booking our easy-to-organise sessions.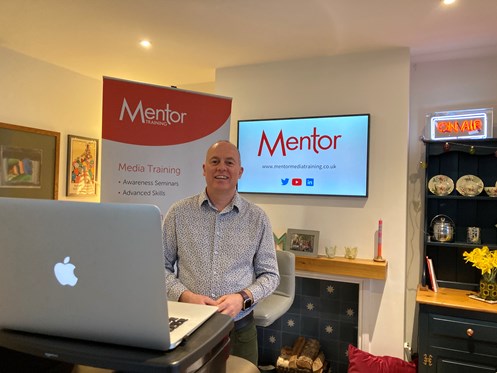 Our video conferencing tool allows you to: 
 See your tutor and each other
 View our slide presentation at the same time
 Practice live media interviews which can be recorded
 Hold message development workshops with your PR support in breakout rooms
 Live chat with your tutor / colleagues
 Have training across international timelines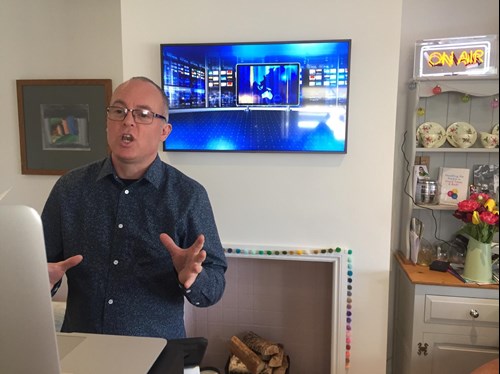 These fun and interactive online courses will provide you with enhanced skills which you will be able to call upon whenever needed.
We use realistic news backdrops to create a broadcast 'down-the-line' experience.
Capacity: 
1 to 3 for individual coaching with remote practical media interviews
1 - 20 for group seminar events 
Who should attend:
Marketing, PR and those personnel supporting their organisation's PR effort
CEOs and executives required to speak or appear externally in any setting 
Managers who wish to manage their PR professionals more effectively
Agenda may include:
Media training course
Why talk to the media
Raising your profile - why the role of PR/comms is important in managing your message
What motivates journalists
How to identify a story
What happens when you talk to journalists - and after
Owning the narrative - how to gain media attention in a post-COVID world
Our proven techniques for re-framing and handling tough questions
Handy, easy-to-use, tips for preparation
Message development workshop with your nominated comms support
Comms / PR course
In-house digital newsgathering - alternatives to the news release
Making the most of social media in news gathering and releasing your story
Selling your story (practical session)
How to write and present your News Release
Writing skills (practical session)
How to prepare for interview
How to take control
Interview skills (practical introduction)