Mentor Crisis First Responders
Don't deal with it alone..
Mentor Crisis 'First Responders'
Our team of inconspicuous, experienced, journalists and PR professionals have helped dozens of organisations and individuals navigate the choppy waters of mainstream media, when a crisis was looming.
How can we help you quickly during a media crisis?
Mentor has a pool of crisis communications experts we call 'First Responders'.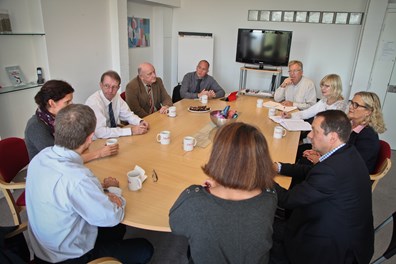 Mentor's 'Crisis First Responders' will work alongside your communications team to triage a risk issue and advise on the best course of action. Inaction is not an option, especially where social media is running 'hot';
"The vacuum caused by a failure to communicate is soon filled with rumour, misrepresentation, drivel and poison."    C. Northcote Parkinson
At the heart of the Crisis Mentor service is the belief that it is possible to plan for major issues or crises, and to deal with bad news in a way that protects and even enhances your corporate reputation.
Our Crisis Mentor 'First Responders' can help you with crisis planning, crisis communications training and practical crisis support. 
Mentor's crack team of consultants have recently assisted in triaging and supporting our clients during breaking news crises, product recalls, inquests and ongoing reputational issues.
Where appropriate, our services can include:
Issuing information and statements online or via email

Dealing directly with media

Dealing with media requests for interview and rehearsing interviewees

Arranging and running media conferences

Preparation or validation of statements 

Telephone or email advice

Providing 'Press Office' cover

Assisting internal communications through SMS and other platforms
Call our friendly team on 0117 305 8900, to discuss our support packages.