Crisis communication & Simulation Training
Crisis communication training
Crisis Communication Training - 5/10 CPD points
We've seen the negative headlines all too often. This course helps prevent issues becoming crises and enables a faster response time if they do.
How robust is your communications plan - could your organisation make a meaningful response to an issue within 15 minutes?
Does your CEO/Chair/Vice Chancellor think, "Comms is across all of this…?"
Worse, are you about to allow your two-page press statement to be the stand-alone spokesperson for your organisation?
We don't mind betting there are talented spokespeople at your disposal, who just need a little more support or coaching. And that's where we can help.
No organisation wants to be trending on social media for all the wrong reasons.
Reputational issues can often be the biggest threat to business continuity when a crisis strikes. Mentor has nearly 20 years' experience in supporting our clients with crisis PR when they find themselves in potentially threatening situations.
Handling the Media in a Crisis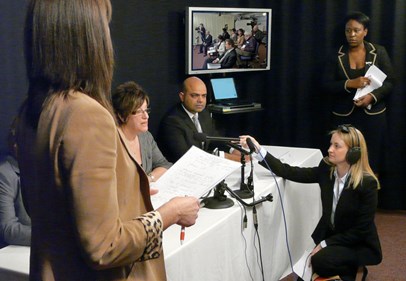 Mentor's crisis communications experts will show you how to manage the media positively in a crisis to the long-term benefit of your organisation - as well as how to prevent the reputational threat from becoming a full scale media crisis. 
All of our courses come with 5/10 CPD points, are highly practical, involve rigorous interviewing, with positive feedback points for improvement, and a fast learning experience. 

Who should attend:
Senior Management Team

Crisis management or emergency planning team

All managers likely to be involved in communicating to the media or stakeholders in a crisis

All PR and communications professionals
We work with you to write a relevant scenario which is used as the basis for message development and media interviews. 

Intensive practice and feedback plus:
Guidance on handling media at an already difficult time

Turn negative questions into positive points

Successful crisis communications through the media

Develops your key business and crisis messages