Mentor was asked to provide media training for archaeologists and heritage experts in Bath.
As well as 'prepping' key spokespeople for the new Roman Baths' Archway Project, our trainers equipped Elly Summers from Bath's Fashion Museum, ahead of a high profile series of press and radio interviews.
Part of Elly's day included de-mystifying the approach of journalists and interviewers. We also supported her in methods of preparation to make all of her interviews engaging and interesting.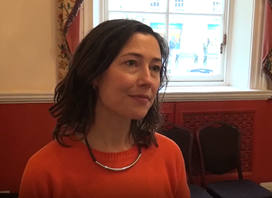 It was especially important because of the national media attention which focused on the Lace In Fashion exhibition at the museum. Elly and her colleagues rose to the occasion impressively, going on to give interesting and entertaining interviews for BBC Radio Bristol's weekend breakfast show, The Guardian, Telegraph and BBC Radio 4's Today programme.
"Thank you so much for the training session you delivered for us. I got a lot out of it and I thought you did a fantastic job. I have definitely developed some invaluable skills as well as picking up lots of top tips! I was on Radio 4's Today Programme yesterday morning, talking about Queen Charlotte's dress, from our Lace in Fashion exhibition. Thanks so much for all the training – it really stood me in good stead."
Elly Summers, Lace In Fashion, Bath Heritage Services