Intermediate
Media Training
Intermediate Media Training - 5/10 CPD points
This is ideal for mid-level spokespeople who may need to speak with journalists over the phone, or do pre-recorded radio and TV interviews. It demystifies the processes used by print and broadcast journalists, equipping you to handle difficult questions.
Does the very thought of media training courses scare you?
We understand that media interviews may not be no.1 on your 'bucket list'. That's why Mentor offers a professional, informal and relaxed style of training, which our delegates almost always describe as 'fun'.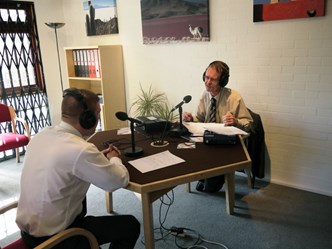 Mentor has created an effective, highly practical, one day course that focuses on preparing for your interview, as well as helping ensure your message will be clearly understood. This event can be tailored to exactly suit you and can cover interviews for TV, radio and press. The message development process and real life interview practice is invaluable.
Who should attend:
Middle management level spokespeople.

All those who may need to handle media interviews

Those responsible for advising and briefing corporate interviewees
Sample Content:
Preparing for successful media interviews

Taking control of the interview situation

Message development

Developing your personal impact

Press and broadcast with lots of practical exercises

Issues and awkward questions

Practice interviews with experienced journalists

Soundbites, why they are important and how to produce one

Understanding the importance/pitfalls of social media

Supportive feedback and pointers for developing your skills