Advanced Media Training - 5/10 CPD points
Our most popular course, this takes media training to a new level. Perfect as a refresher and for senior executives/spokespeople in a post-pandemic media world. Equipping you with the tools to handle all formats of print, social and broadcast media, this is the ideal choice for anyone who needs to perform live radio and TV interviews, whether face-to-face, or remotely.
Even the most media savvy executives, could often do with a media refresher before a round of interviews. 
Available either in-person, or as an e-learning remote course, we can cater for your time, location and circumstances, offering flexible, competitive training packages.
Having your 'lines to take', a quick Google of the coverage, then strapping yourself in for the rollercoaster that can ensue, is risky at best - while "no comment" is not an option.
Mentor's highly effective half or one day course, will prepare your senior team for every kind of remote, press or broadcast interview, in our unbeatable master class.
It's difficult for media training companies to guarantee results - so don't just take our word for it. The proof of our pudding, is in the video testimonial! Mentor's courses have resulted in our delegates securing coverage and directly winning funding! See this video: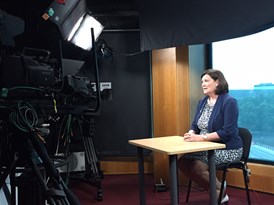 Personal impact and presentation, tone, clothing and key message development are the cornerstones of this excellent course. It is an intensely practical event that is tailored to your needs.
Our investment in the latest technology enables us to re-create remote 'live' style TV interviews at your place or ours.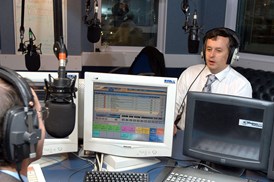 This event can be tailored to exactly suit you and can cover interviews for TV, radio and press. The message development process and real life interview practice is invaluable.
Who should attend:
Your senior team / senior spokesperson (suggested max. 6/7)

All those who may need to handle media interviews

Those responsible for advising and briefing corporate interviewees
Sample Content:
Preparing for successful media interviews

Taking control of the interview situation

Message development

Understanding what to do in a media crisis *

Developing your personal impact

Live and pre-recorded broadcast and p

ress interviews

Issues and awkward questions

Practice interviews with experienced journalists

Soundbites, why they are important and how to produce one

Understanding the importance of social media

Supportive feedback and pointers for developing your skills
 * We offer a full day crisis communications course, but will touch on the subject during this advanced session.
Contact our friendly team for more information on how to make this course work for you.