BLOG: Boardroom Pay - the next major reputational risk issue?
Is executive pay the next boardroom battle?
By Magnus Carter, FCIPR
How refreshing it is to see that Cressida Dick, the new commissioner of the Metropolitan Police, has asked for her annual pay packet to be reduced by £40,000.
She'll still be earning £230,000 a year, plus benefits, so she's hardly going to starve. But it's a significant move, designed perhaps to take the moral high-ground when, inevitably, she has to enforce cuts on the Met's other senior leaders.
Is there any hope that the new commissioner's move might catch on in Britain's boardrooms? It is perhaps significant that Cressida Dick works in public service, where leading by example may still be taken to have some value.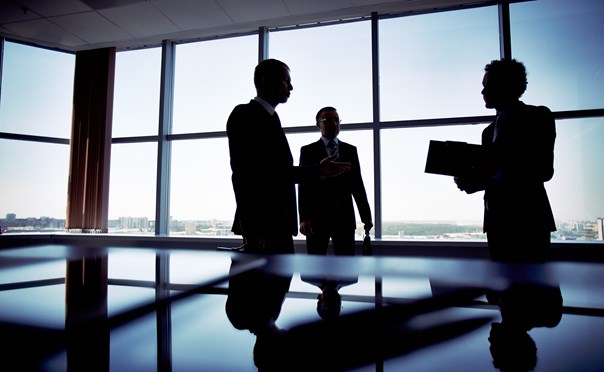 So far, despite pressure and criticism from investor groups, shareholders, the unions and the media, the seemingly inexorable rise of complicated bonus schemes continues to fuel enormous, but seemingly perverse financial rewards for those at the top of our PLCs.
As Neil Collins of the Financial Times puts it: "Remuneration reports are a glutinous alphabet soup that mean executives get their bonuses even if the sky falls in."
Now, at last, MPs on the powerful Commons Business Select Committee have spoken out and recommended this week, the phasing out of what are known as long-term incentive plans.
It'd be reassuring for many if this would at last bring about a reversal of the timid thinking that has led remuneration committees to keep on endorsing these complicated and grossly inequitable bonus schemes. So far, it's far from certain that this will happen.
With Theresa May and her cabinet distracted by the all-pervading Brexit discussions, it seems unlikely that the government will find the space to tell companies that reform is required. Without that impetus, it seems unlikely that the turkeys in the boardroom will vote for Christmas.
We, the professional communicators, may need to work a little harder at getting over the message to our bosses, just how badly damaged the reputation of big business is by the 'fat cat' headlines. And how much kudos may be available to those at the top, prepared to follow Cressida Dick's example.
Join Magnus's workshop on Risk Issues Management and Crisis at CIPR on Thursday 27th April.
Block Exception:System.NullReferenceException: Object reference not set to an instance of an object. at MentorTraining.Website.Models.UmbracoTemplateModels.TeamMemberModel..ctor(IPublishedContent content) at ASP._Page_Views_Partials_AuthorBlock_cshtml.Execute() in c:\Mentor\Applications\live\live.mentormediatraining\views\Partials\AuthorBlock.cshtml:line 8 at System.Web.WebPages.WebPageBase.ExecutePageHierarchy() at System.Web.Mvc.WebViewPage.ExecutePageHierarchy() at System.Web.WebPages.WebPageBase.ExecutePageHierarchy(WebPageContext pageContext, TextWriter writer, WebPageRenderingBase startPage) at Umbraco.Core.Profiling.ProfilingView.Render(ViewContext viewContext, TextWriter writer) at System.Web.Mvc.Html.PartialExtensions.Partial(HtmlHelper htmlHelper, String partialViewName, Object model, ViewDataDictionary viewData) at WebBlocks.Views.RenderingEngines.PartialViewRenderingEngine.Render(HtmlHelper html)