University Vice Chancellors' pay - the story that keeps on giving...
VC pay 'greedy and out of touch,' says University & College Union
By Dave Mason & Magnus Carter, FCIPR.
It's a tad premature to announce that Mentor's media training consultants are moving into the 'soothsaying' business, but in April 2017, we published a piece about executive pay becoming the next major reputational risk issue.
But even with our insight, we could not have bargained for the media frenzy that has ensued around university vice chancellor pay, and the word is, the row is far from over.
Back in the summer, former Labour education minister Lord Adonis called for a House of Lords inquiry into the issue. He's since appeared on radio, citing those levels of pay as, 'greedy and out of touch.' 
Since higher education institutions have a duty to make their senior management pay a matter of public record, at a time when student experience is all important and fees are rising, this is no time for university leadership teams to bury their heads in their academic libraries hoping 'this one will blow over.'
Perhaps the likes of Lord Adonis, the Labour peer who helped 'industrialise' UK universities, should be calling on HE Minister Jo Johnson to intervene, or call for calm and add some context to the argument. At the time of writing, we now see both Bath universities in a state of media siege, down to this single issue, with both their respective leaders, Dame Glynis Breakwell and Prof Christina Slade, now stepping down.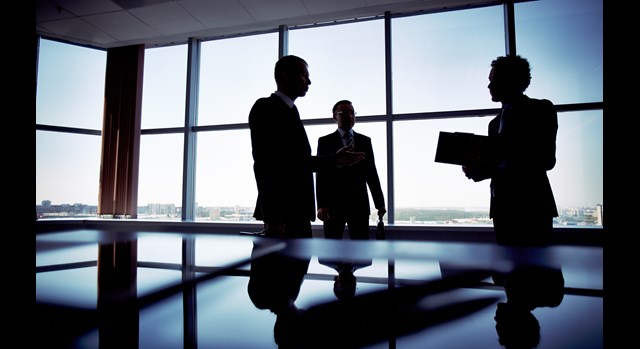 What could they, or other universities, do to mitigate negative responses to their Vice Chancellors' bulging pay packets, at a time of relative austerity for much of the working population? As experienced crisis communications consultants in this sector and having worked with many universities, we have some hints.
- Firstly, many university leaders are unknown outside of their own academic, university worlds. Having a strategy to build their brand and become known for leading an international charge which has transformed the fortunes of their institution, might go some way to influencing perception that they're worth their six-figure salaries. This type of reputation building takes months and years and can be done with support from solid PR agencies and talent bookers. Mentor has worked with the likes of Speed Communications in this way and Guestbooker.com UK is a neat way to get your VC on broadcast media. (see recent blog).
- Secondly, don't wait for the media manure to be flung against your proverbial fan, before you do something about crisis communications. Firefighting a media storm only magnifies your poor planning. Have a tried and tested plan for negative media.
As 2018 beckons, maybe heads of communications and marketing should be beating the desks of V.C.'s whose heads are in the sand, reminding them that given the sector's duty of transparency over public funding, when salaries are published, it's their job that is at stake in 2018 if they don't publicly engage more often. Given the voracious media appetite for this story, it's not going away and there's nowhere to hide!
Now the head of the National Audit Office, Amyas Morse, has pitched in to the wider argument, by saying that young people were taking out large loans to pay for tuition fees, without much effective help or advice. The N.A.O. compared the higher education market to financial products, highlighting how little regulation universities faced and, tellingly, that in any other setting, they could face investigation. 
- To conclude. Universities are run like big businesses with massive industrial partnerships, thousands of staff and students, hermetically sealed into cultures which appear to insulate their leaders and academics from the real world. But HE has had a tough year; pensions, HEFCE TEF results, VC pay, fees and student mental health issues. The time to be seen and heard is now - building solid, positive public reputations led from the top, which can insulate the boss, when the media cries 'foul!'
Vice Chancellors should take note of figures which show that anywhere between 30 and 50% of CEO time is taken up with communications, both internal and external. 
Or to put it as Lord Adonis did in response to Bath Spa University's pay row, on Radio 4's Today programme; "If £800,000 for a Vice Chancellor represents good value, then I'm the Emperor of China." Ouch.
Mentor works with numerous UK universities, providing programmes of media training and reputation management support. 
Our blog from April 
How refreshing it is to see that Cressida Dick, the new commissioner of the Metropolitan Police, has asked for her annual pay packet to be reduced by £40,000.
She'll still be earning £230,000 a year, plus benefits, so she's hardly going to starve. But it's a significant move, designed perhaps to take the moral high-ground when, inevitably, she has to enforce cuts on the Met's other senior leaders.
Is there any hope that the new commissioner's move might catch on in Britain's boardrooms? It is perhaps significant that Cressida Dick works in public service, where leading by example may still be taken to have some value.
So far, despite pressure and criticism from investor groups, shareholders, the unions and the media, the seemingly inexorable rise of complicated bonus schemes continues to fuel enormous, but seemingly perverse financial rewards for those at the top of our PLCs and public institutions.
As Neil Collins of the Financial Times puts it: "Remuneration reports are a glutinous alphabet soup that mean executives get their bonuses even if the sky falls in."
Now, at last, MPs on the powerful Commons Business Select Committee have spoken out and recommended this week, the phasing out of what are known as long-term incentive plans.
It'd be reassuring for many if this would at last bring about a reversal of the timid thinking that has led remuneration committees to keep on endorsing these complicated and grossly inequitable bonus schemes. So far, it's far from certain that this will happen.
With Theresa May and her cabinet distracted by the all-pervading Brexit discussions, it seems unlikely that the government will find the space to tell companies that reform is required. Without that impetus, it seems unlikely that the turkeys in the boardroom will vote for Christmas.
We, the professional communicators, may need to work a little harder at getting over the message to our bosses, just how badly damaged the reputation of big business is by the 'fat cat' headlines. And how much kudos may be available to those at the top, prepared to follow Cressida Dick's example.
Block Exception:System.NullReferenceException: Object reference not set to an instance of an object. at MentorTraining.Website.Models.UmbracoTemplateModels.TeamMemberModel..ctor(IPublishedContent content) at ASP._Page_Views_Partials_AuthorBlock_cshtml.Execute() in c:\Mentor\Applications\live\live.mentormediatraining\views\Partials\AuthorBlock.cshtml:line 8 at System.Web.WebPages.WebPageBase.ExecutePageHierarchy() at System.Web.Mvc.WebViewPage.ExecutePageHierarchy() at System.Web.WebPages.WebPageBase.ExecutePageHierarchy(WebPageContext pageContext, TextWriter writer, WebPageRenderingBase startPage) at Umbraco.Core.Profiling.ProfilingView.Render(ViewContext viewContext, TextWriter writer) at System.Web.Mvc.Html.PartialExtensions.Partial(HtmlHelper htmlHelper, String partialViewName, Object model, ViewDataDictionary viewData) at WebBlocks.Views.RenderingEngines.PartialViewRenderingEngine.Render(HtmlHelper html)